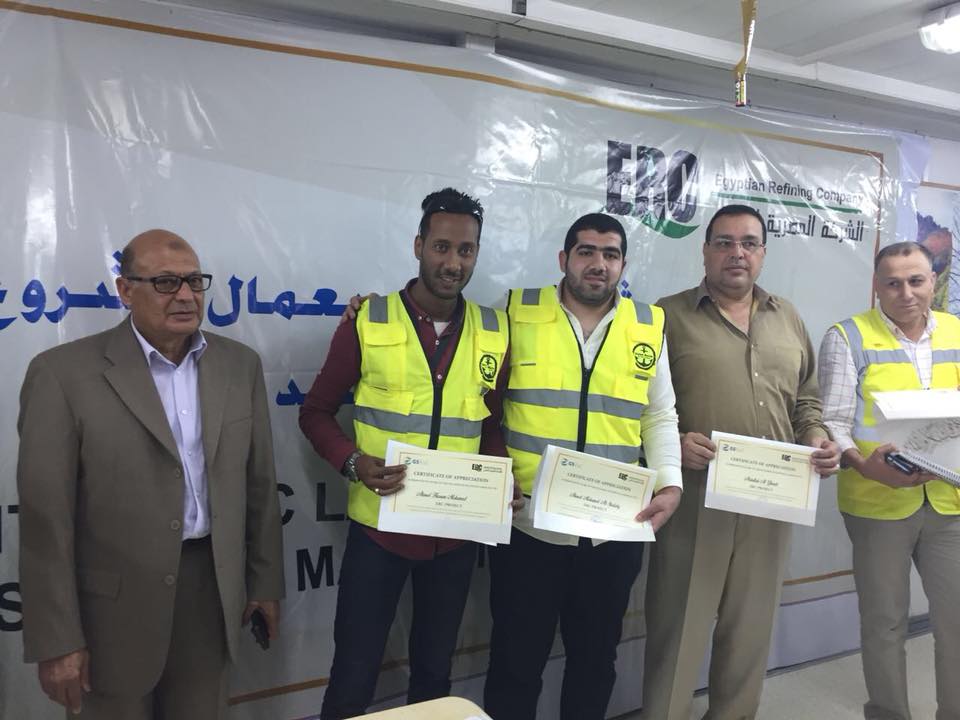 Confined Space Work Environments ugmos
United Group For Marine & Oil Services. is a leading Egyptian construction services company, providing surface preparation, blasting , painting, construction & supplies services to the marine, oil and gas industry within EGYPT & Middle east.
There is plenty to know about planning and executing a surface restoration project in a confined environment. This is high risk work that should only be trusted to an experienced team having the proper safety and procedural qualifications.

The types of projects that encompass this designation include storage tanks, ballast tanks for ships and off-shore rigs, silos, process vessels, pipelines, and more. Interior surface maintenance protects the quality of the contents and the integrity of the structure.

The selection decisions for choosing a contractor to perform surface preparation in confined space and painting in confined areas begins with a careful understanding of the safety issues. Hazardous atmosphere, limited entry, oxygen deficiency, and physical hazards are some of the many factors that must be considered.

We have more than 10 years of experience working in hazardous environments. Our documented safety plans and confined space procedures are your assurance of our respect and attention to SAFETY FIRST practices. Following procedural guidelines, performing surface preparation thoroughly and applying specialized coatings correctly is something we do very well. We are professionals with over 10-years of experience satisfying industrial facility operators, site managers, third-party inspectors within Oil & Gas and petrochemical and Marine sectors.
Duis aute irure dolor in reprehenderit in voluptate velit esse cillum dolore eu fugiat nulla pariatur. Excepteur sint occaecat cupidatat non proident, sunt in culpa qui officia deserunt mollit anim id est laborum.
Carol Mongol
Confined Space Work Environments
By consistently demonstrating skill and reliability UNITED MARINE SERVICES has developed lasting relationships with Oil & gas, Petrochemical plant operators companies, complexes, as well as shipyards throughout ,Egypt.
1 Comment :